Crib Vs. Mini Crib: What are the Differences & Which One is Best?
Regardless of size, a baby crib can be used for a variety of purposes. It can be a perfect place to put your child down for a nap or just a safe place space to play on their own. After all, you can't hold them all the time! You have to feed them, change their diapers, and put them to bed when tired. Choosing the right crib is the first step to ensuring a safe sleep or play environment for your baby.
The size and shape of a crib is a big factor in choosing a baby crib. Depending on your space in the baby's room, you can choose a crib from the three main types of cribs on the market: Regular Crib, Mini Crib, and Convertible Crib. In this post, we will differentiate between a regular crib vs. a mini crib. After going through the article, you will have a good idea of which one to go for.
Mini Crib Vs. Crib: Overview
A regular or standard crib usually comes in a simple rectangular design and is easy to set up. On the other hand, a baby mini crib is a smaller version of a regular crib. It offers many of the same features as a regular-sized crib but takes up less space in your home.
Both regular and min cribs are typically made from wood or metal, and they can be found in most major furniture stores.
Full-sized regular cribs aren't only safer for your little one but also offer good value for your money. Below is an excellent bedside crib from Mika Micky. 
| | | |
| --- | --- | --- |
| | | |
In comparison, mini cribs are perfect for those who want to give their child the best possible start while also making space for other family members or baby items. Delta Children Folding Portable Mini Baby Crib is a perfect space saver for parents who have tight spaces!
| | | |
| --- | --- | --- |
| | | |
At the end of this crib vs. mini crib comparison guide, you will learn about the differences, similarities, and everything else you need to know to make an informed decision.
Advantages of Regular-Sized Cribs
Cribs are a necessity for any new parent, but what makes one crib type better than another? Regular baby cribs have many advantages over mini cribs, as highlighted below.
One of the best things about regular cribs is that they are versatile. You can use them as a bedside sleeper, a baby playpen, and even a portable bed. So you don't have to buy nursery furniture for your baby, depending on how old they get.
The safety of your baby is the most important thing. That's why you need to invest in a standard crib that is designed to keep your little one safe and sound at all times. They provide a safe place for babies to sleep since the mattress and the sides of most standard cribs are designed to protect delicate baby skin and body parts.

Knowing that your little one is safe and secure while sleeping at night would give you peace of mind.

Another advantage of regular baby cribs is longevity. They can be used for the first few years of your baby's life without any worry. Also, they are designed to grow with your child, and many last through the toddler stage as well.
Additionally, many models come equipped with side pockets to store baby essentials. This means you don't have to get up at night to get baby essentials such as diapers or wipes, relieving you of a lot of hassle.
Disadvantages of Regular-Sized Baby Cribs
If you're trying to keep your baby safe and comfortable, the crib is a great option. However, there are some drawbacks that you should be aware of before buying a standard crib for your baby.
Regular cribs are no longer just for babies since they provide comfortable sleeping space for growing kids. However, this transition can be problematic as well, and your growing child may not feel comfortable using cribs as toddler beds.
Some additional costs may be incurred during the transition into a toddler bed, such as buying a new mattress or sheets to suit your bigger child's needs.

Another drawback is that since regular-sized cribs are long-term investments, they are usually more expensive than mini cribs.
What to Look For When Buying a Regular Crib
When it comes to buying a regular crib, there are several things that you need to consider.
Size
The size is the first thing to consider when looking for a regular crib. You need to make sure you have enough space in your living room so that the crib is compatible with any other furniture or décor in the nursery.
Safety and Durability
You want your child's bed to be safe and durable so they can use it for years. Also, ensure that the crib you are considering meets current crib safety standards for durable construction.
Design
There are many styles out there, so make sure you find one that complements your nursery well. Also, accessories such as a mattress and changing tables add value to a crib.
Budget
The cost of the crib is another critical factor when considering purchasing one. If you are on a tight budget, there may be opportunities, and you can look out for offers and discounts. Also, try not to spend too much on a crib because this will strain your finances later on when furnishing the bedroom. It would help if you also considered the cost of delivery. The price may vary depending on where you purchase and whether or not it includes assembly and disassembly services.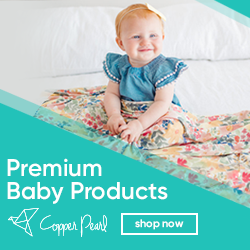 Advantages of Mini Cribs
A mini crib provides a safe, portable, and hassle-free solution to your baby's sleeping needs. It is a perfect alternative to large, heavy, and expensive baby cribs that take up a lot of space in your living room. Mini cribs are ideal products for transportation since you can easily carry them from one place to another.
Most mini cribs are designed for newborns, babies, and toddlers up to 3 years old. Below are some key benefits of using mini cribs for your little bundle of joy.
Thanks to the smaller footprints, mini cribs are space saver options and a great alternative for parents with limited space who want to provide their child with the best possible sleep environment. They are designed to provide the comfort of a regular crib and yet compact enough to fit in any room.
Since mini cribs take up small spaces, they can be placed in any sized room and don't require much assembly time, which reduces a significant hassle for new parents. Typically, they feature detachable parts that make storage easy and can be packed into smaller units. Therefore, you can easily take a mini crib with you when traveling.
Mini cribs are convertible, and some versions can be transformed to play yards with a small table and chair for the child. Parents with premature babies or those with medical conditions can get a mini crib to accommodate their needs.
They have multiple safety features such as drop-side rails and non-toxic finishes, therefore excellent choices for any parent looking out for their child's best interest.
Disadvantages of Mini Cribs
Even though mini cribs are an excellent choice for many parents, and you can use them to put your baby off to sleep, there are a few drawbacks.
Mini cribs are smaller compared to standard cribs. As babies grow very quickly, your baby can outgrow a mini crib within a few months. 

Another disadvantage is that the mini crib can sometimes get too hot and uncomfortable for your baby, especially during the summer.

Also, a mini crib confines your baby in a small area due to its small size. Thus your little one gets little room for stretching.
What to Look For When Buying a Mini Crib
When shopping for a mini crib, there are several things to keep in mind. Below here, we explore the basic things you need to know.
Budget
There is a mini crib for every budget and need. You'll find low-cost options as well as expensive ones with swinging and rocking features. There are also mini cribs with underneath storage space for your child's accessories.
Size
Without a doubt, a mini crib is a smaller version of a crib, and therefore size is an important consideration. Also, it's essential to consider your child's size when buying a mini crib. A big-sized baby may require a larger version of a mini-crib.
Safety
Your baby's safety should always be the first consideration when shopping for any baby product. The mini crib you choose should have good-sized gaps between the boards to ensure that fingers or toes are not caught in them. In addition, there should be no objects such as mobiles or crib toys within the baby's reach since these can increase the risk of choking.
Crib Vs. Mini Crib
Questions & Answers
Can I use a regular crib for a bigger child?
Yes, most regular cribs are convertible, and you can use them to accommodate big children.
What's the average maximum age or weight limit for mini cribs?
Typically, a mini crib supports small-sized babies weighing up to 45 pounds.
Can a preemie baby use a mini crib?
Yes, mini cribs can accommodate preemies and newborn babies.
Are regular sheets recommended for mini cribs?
No, the sheets may be too large and can suffocate the baby. Look for smaller-sized sheets with a snug fit.
Final Thoughts
Which is better: a regular crib or a mini crib? This is the question that comes to most parents' minds as they search for a place where their children can sleep, play, or relax. As you can see in our discussion, both mini cribs and cribs serve the same purposes, yet there are differences in terms of size, budget, portability, and design.
So before making a final decision, you need to take a look at the advantages and disadvantages of each. Also, you need to consider several factors when buying a mini crib or standard crib. Most importantly, your choice should meet your needs, and you should prioritize the safety and comfort of your baby.